(Note: The following tips are based only on my personal experiences; not all states and/or school districts operate in this way.)
When you realize that your parenting journey is different than you imagined it would be, it can cause a great deal of stress. Questions about your child's progress and reports of progress, regular meetings, reaching benchmarks, setting goals, and keeping your child's best interest in mind can initially be overwhelming; there are multiple applications, forms to fill out and "requests for documentation" to get signed, sealed, and delivered.
Since we had a diagnosis close to birth, our girls were able to receive services within a few months. These services were provided by Missouri First Steps, an early intervention program for infants and toddlers with developmental disabilities; we also had an Individual Family Service Plan, or IFSP, that was easily navigated with goals that were centered around the child's development, but which also allowed for our family's concerns to be addressed. (IFSPs are designed for children from birth to three years old.)
Transitioning from an IFSP to an Individualized Education Plan (or IEP) happens when the child is about 2 1/2 years old. As an IEP is put in place, the local school district takes over the services. Our girls were able to participate in the Early Childhood program in our school district for two years before entering kindergarten. Overall, while our experience with the special education program has served our children well, it hasn't been without its flaws.
Schools want their students to be successful, but perceptions of success can vary from person to person. When heading into an IEP meeting, we found it was beneficial to bring an additional advocate for our child (maybe a neighbor, coach, or grandparent) – especially for the initial meeting. The school district employees have the advantage of knowing the process, language, and expectations of the meeting; but when it's your first experience, it can feel intimidating but this feeling is generally unintentional. When the professionals start talking about areas where your child struggles, it can hurt your heart; it's easy to forget the amazing abilities your child demonstrates outside the classroom walls along with all the other beautiful characteristics your child possesses. Keep in mind that an IEP is designed to support the discrepancies and to narrow the gaps in delays, so realize that identifying where the needs are is simply part of the process.
In the beginning, our girls' IEPs were scheduled about a month before their birthday. About two months before the IEP meeting is to take place, you'll want to make a list of strengths your child has. Conversations with your child, spouse, family, and friends can sometimes help generate this list of attributes. Also, it is important to start thinking about goals you want your child to work on for the next year; using the strengths and preferences of your child can help in the implementation and successful completion of these goals. Make sure to take these notes with you to your IEP meeting!
When you get into the IEP meeting, it may feel like the draft is just a formality the teachers and therapists have to have to go over; however, it is a draft and it can be altered. Your voice is needed. You are part of the team. The educational team is just that – a team of people working together toward the success of your child. There is a tremendous benefit of using "people first language"; that is, using your child's name before the diagnosis. If your team is using antiquated language, you can educate them – but make sure to do it without insult. If you have a particular concern, make sure to mention it in the meeting. Using your notes, you can ask for additional goals to be added as long as they relate to the school environment. For additional support and resources, I would recommend checking out some of our community advocacy organizations (a few of which I have listed at the bottom of this post).
Advocacy has become a part of who I am. I want my kids to have a great life … I want their peers, teachers, neighbors, and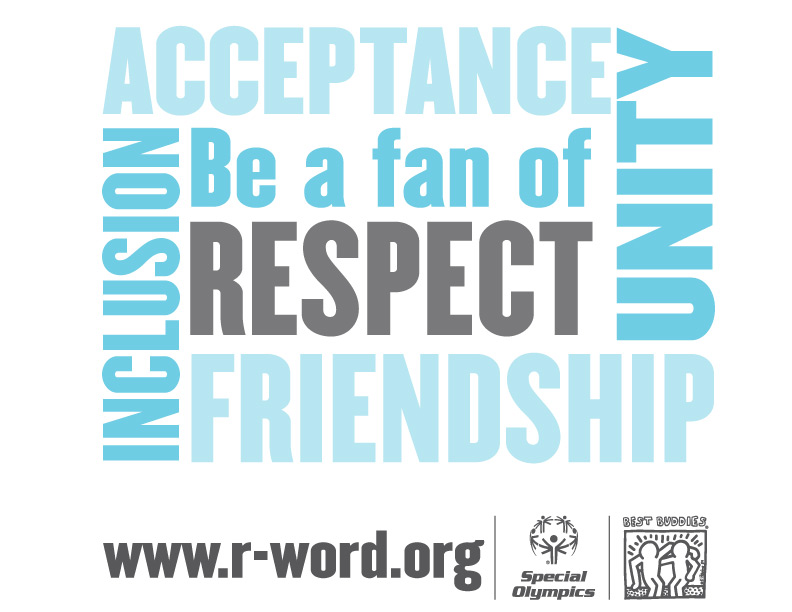 community members to accept them. I want our community to be respectful of their needs, and so part of my role as an advocate includes finding those "teachable moments" – not only with my children, but with those around them. March 5th is National Spread the Word to End the Word Day. I would ask that you take the pledge in an effort to make our Kansas City community a little more accepting. This pledge serves to change the concept of what it means when you use the word "retarded." The campaign exists because "respectful and inclusive language is essential to the movement for the dignity and humanity of people with intellectual disabilities. However, much of society does not recognize the hurtful, dehumanizing and exclusive effects of the R-word."
In what ways have you had to advocate for your child's education? We would love to hear about your experience! For local advocacy resources, please consider the following organizations:
Kansas City Down Syndrome Guild